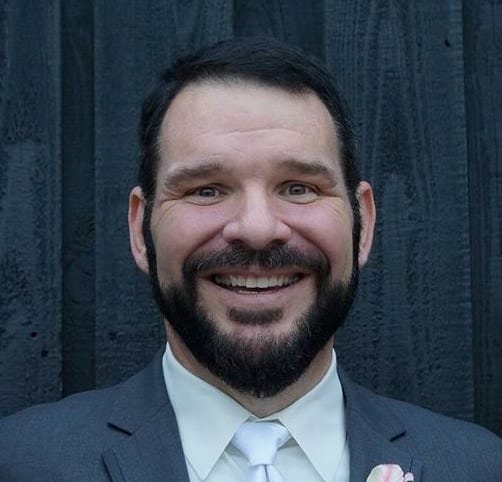 Greetings!
I am excited to announce to all faculty, staff, and students a wonderful new addition to our team, Dr. Kenneth Merschbrock. Dr. Kenny will be working to grow and improve our non-traditional programs by serving as the Director of Professional and Online Studies. 
Dr. Kenneth Merschbrock (Dr. Kenny) was born and raised in rural Southeast Iowa within a strong Christian homestead by his parents Kenneth and Mary.  This is where Dr. Kenny met and later convinced his High School Sweetheart (Christi) to marry him.  In 2002, the Lord led Dr. Kenny and his family to the Kansas City area where he furthered his education and experiences in the fields of Education and Organizational Leadership.  Dr. Kenny brings to KCC nearly 20 years of leadership experience, of which 12 of those years have concentrated on growth, change-leadership, and administration within Higher-Education.
Dr. Kenny holds a BA in History & Political Science from Iowa Wesleyan University (2001), as well as a Master of Arts in Educational Leadership (2010), and a Doctorate of Education in Organizational Leadership (2014) from Argosy University.
Dr. Kenny and his lovely bride (Christi) married in 1990, are the parents of two amazing sons (David & Raymond) and three perfect grandsons (Klaus (6), William (2) & Kenny (3 months).
Please join me in officially welcoming Dr. Kenny to Kansas Christian College!