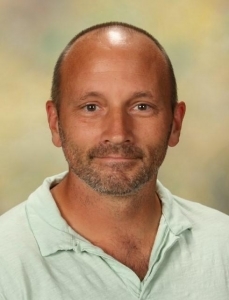 Born to missionary parents in Quito, Ecuador, Dennis was raised in the Andean highlands until age 9 when his parents were called to start a Spanish speaking church in downtown Los Angeles. After his first year of college, he went into the Adventures in Missions program where he spent two years working with the missionary efforts in Mexico City, Bratislava, and Pojuaque. Following those two years he went back to college, and in addition to his other classes, took three years of Ancient Hebrew and four years of Koine Greek. During that time, he spent his summers in Argentina, South Africa, Mozambique, and Swaziland.
Dennis is fluent in Spanish, and has been involved in youth and family ministry for almost 20 years. He is currently serving as the family pastor at Northland Mission Church. Four years ago Kansas Christian College was privileged to welcome him on the faculty as an adjunct professor of English. As he recently commented, "I enjoy teaching tremendously and am happy to be part of the KCC team."
Dennis and his lovely wife, Rebecca, have four children, Liam, Lucas, Elliot, and Monica. They share their home with three dogs, four cats, and ten chickens! Some of his enjoyable activities are board games, disc golf, and taking the kids on long nature hikes.