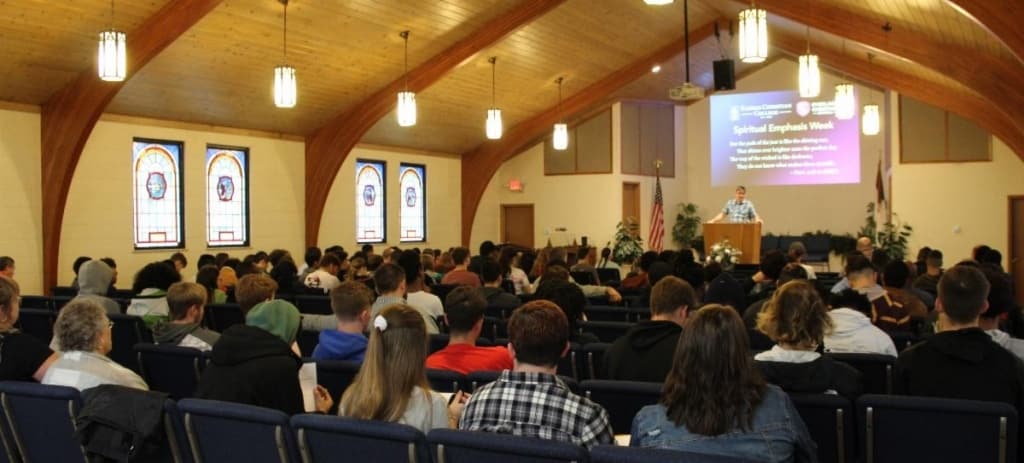 Have you ever walked out of a church service after having heard a sermon and said to yourself, "Wow, that really spoke to what is going on in my life." Well, in light of everything going on in our world today, Pastor Travis Sayler from the Fulton Church of God (Holiness) preached the perfect set of messages, exactly what we needed to hear.
Throughout Spiritual Emphasis Week (March 9-13) we were challenged to make a choice between two masters. One was the master of deceit, despair, division… and the other, the master of truth, peace and unity. We were challenged through meaningful, yet often hilarious illustrations as to why choosing Jesus was exactly what we ought to do.
Students and staff alike responded to the call to choose, with at least five students from Kansas Christian College making the choice to follow Jesus for the very first time. The words that we heard impacted everyone, especially considering what is going on now. We must choose every day to follow Jesus, no matter what is going on in the world around us. He is always the right choice, and that decision will carry us through.