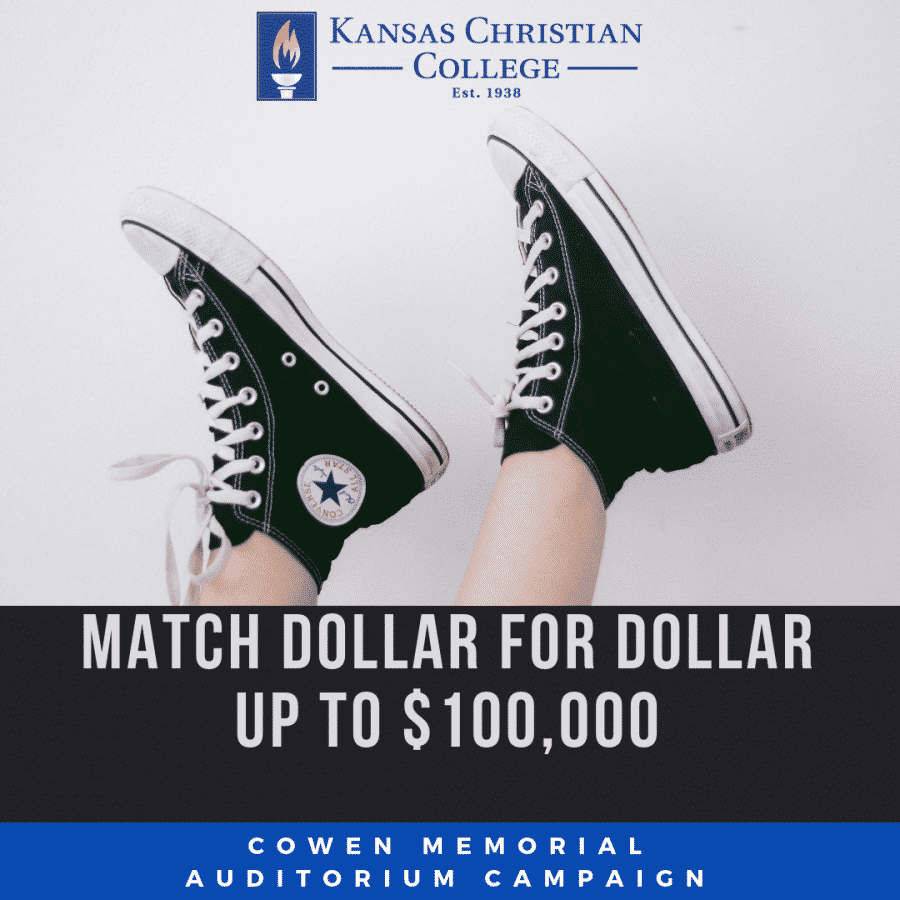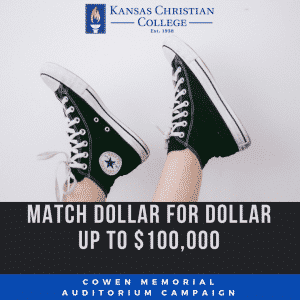 We will match your gift dollar-for-dollar up to $100,000.
At Kansas Christian College and Overland Christian Schools, the most utilized building by both schools is the Cowen Memorial Auditorium. We've been given a matching grant of up to $100,000 to upgrade and maintain a quality, state of the art building.
When you give, your matched donation will offer students, faculty, and outside organizations a central place to teach, learn and gather for athletics, concerts, and community events.
On behalf of the students, faculty, and staff, thank you for giving to the Cowen Memorial Auditorium Campaign.