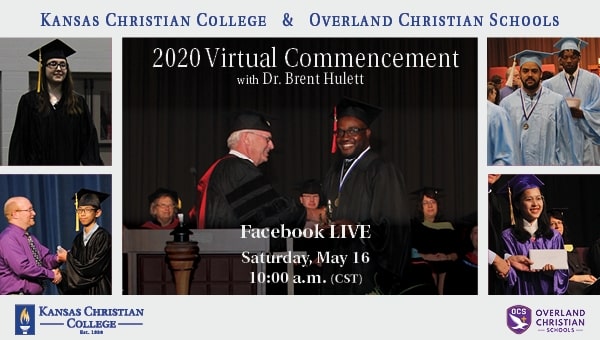 We have an exciting announcement to make about this year's commencement ceremony. Although physical distancing guidelines have made it inadvisable for us to have traditional graduation, we are planning a remote commencement. We hope that this will make it possible for all of our graduates to participate, even if they cannot make it to campus. It will also be a shareable event so that all of our graduates' friends and relatives will be able to watch also via a live stream.
For the first time in history, you can watch a live stream of the KCC commencement ceremony online. We will stream the service at the time and date previously announced for graduation – 10:00 a.m., Saturday, May 16, 2020.
Our graduation service will still feature many of the elements that you would expect – special music, a guest speaker, special recognitions of honor students and other award winners, and the conferring of diplomas.
We hope that this virtual gathering will be a positive experience for our graduates and will give you a chance to celebrate with them, wherever in the world you are.