Application Process
Fill out the application form. A $50.00 non-refundable enrollment fee will be requested when your application is approved.
Request that three people, not related to you, whose email address you have submitted, complete the reference forms and return them directly to the school. References should be:

Pastor or youth pastor reference
Academic or professional reference
Personal friend/mentor
Character reference

Request that a copy of your official high school and college transcripts be sent to the KCC Office of Admissions. Transcripts must be submitted directly to the KCC Office of Admissions from the high school from which you graduated and from all colleges attended.

Kansas Christian College recognizes several equivalents to a high school diploma:A GED certificate sent directly to the KCC Office of Admissions from the state authorized agency.
A certificate or other official completion documentation demonstrating that the student has passed a state-authorized examination (such as the Test Assessing Secondary Completion (TASC); the High School Equivalency Test (HiSET), or, in California, the California High School Proficiency Exam that the state recognizes as the equivalent of a high school diploma.
An associate's degree;
Successful completion of at least 60 semester or trimester credit hours or 72 quarter credit hours that does not result in the awarding of an associate's degree, but that is acceptable for full credit toward a bachelor's degree at any institution.
Enrollment in a bachelor's degree program where at least 60 semester or trimester credit hours or 72 quarter credit hours have been successfully completed, including credit hours transferred into the bachelor's degree program.

When all of the application forms have been received and evaluated, you will be notified of your admission status.


Acceptance to KCC
Acceptance to KCC is determined by both academic records and character evaluation. The Admissions Office evaluates each component of the application. NOTE: Even if applicants do not meet all the criteria, they are encouraged to continue with the application process. The academic dean and program directors can advise such applicants.
Entrance Requirements
Applicants must be high school graduates with a minimum of 18 units. However, students who have not had the opportunity to complete their high school education may be admitted by successfully passing the General Educational Development (G.E.D.) test. Students presenting a G.E.D. must be at least 18 years of age. Other special admissions will be considered.
All high school seniors are urged to take the American College Test (ACT), the Scholastic Aptitude Test (SAT) or an equivalent test and request that test scores be forwarded to the Admissions Office. Kansas Christian College has been assigned the code number 1478 for the ACT Test and 5937 for the SAT in the admissions testing program. These tests are suggested for admission and are helpful to the faculty when giving academic guidance to the students.


Transfer Students
Students transferring credits from other recognized colleges and universities will be allowed credit for all work done at a C (2.0) level or above, provided the courses are in keeping with our curriculum offerings. However, it should be recognized that credits accepted from other institutions may or may not be applicable to specific degree programs. KCC reserves the right to make the decision regarding applicability. Credits accepted from other institutions will become a part of the permanent record of the student. Official transcripts must be sent directly to the Office of the Registrar from each college and university attended.
Application for Re-admission
Students whose education at KCC has been discontinued for reasons of poor conduct, attendance or progress may apply for re-admission in any subsequent semester. The application will be favorably considered if there is evidence to show that the cause of the deficiency has been removed. A student who discontinues attendance at KCC for one or more semesters must apply for re-admission using the application form.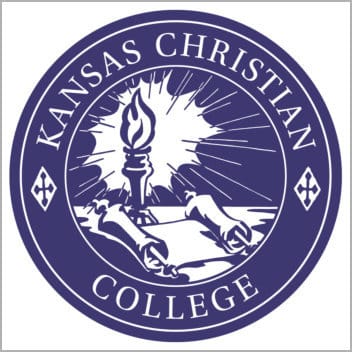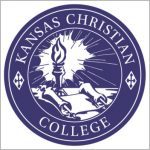 NOTE: Admission Policy
Admission to KCC may be denied to those persons whom the college considers to be a potential danger to the safety, security and educational environment of the college and/or Overland Christian Schools. The college may revoke, or may subject to certain conditions, the admission of any already admitted person who is deemed to be a potential danger to safety or security or threatens to disrupt the educational processes. Such persons shall be afforded due process as required by law. KCC also reserves the right to deny admission to or revoke the admission of those who do not adhere to the school's statement of faith.