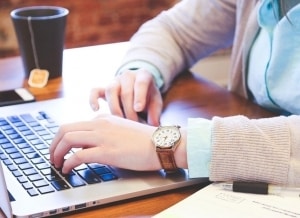 Professional and Online Studies is excited to announce our new psychology degrees for both online and onsite formats. Beginning this fall, students can earn an associate or bachelor's degree in psychology.
These degrees prepare professionals for life-changing careers in a promising and high-demand field.
Our psychology students will be equipped with a better understanding of human behavior and psychological science from the vantage point of a biblical worldview. The skills attained by the students will benefit them in a wide variety of potential vocations in the areas of ministry, social work, health care, education, and business, and at the same time prepare them for graduate school. This program focuses on psychological science within a framework that leverages biblical, life-changing, and practical applications.
For more information regarding this exciting addition, please contact Dr. Kenneth Merschbrock or Dr. Lou Fortier in Professional and Online Studies.