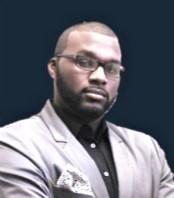 KCC is pleased to announce that Eric B.Cook Jr., accomplished singer, songwriter, and teacher, has accepted the new position of Choir Director. In December he will start recruiting choir students for Fall 2020, and will also be teaching several Worship Ministry classes beginning Spring 2020. The goal is to have a 20-30 voice choir in the first year as we bring back Voices of Victory to the campus, the community, and the constituency.
Eric graduated from Millersville University of Pennsylvania with a degree in Music Business, and has a Master's of Arts in Religion with an emphasis in Worship Studies from Liberty University. His ministry experience has included Worship Pastor, Youth Pastor, Minister of Music, Vocal Coach, Seminar Trainer, and Case Management Officer for the Jackson County Family Court in Kansas City, MO. While Eric's experience and a proven track record of success will be invaluable in meeting our departmental goals and objectives, his contagious personality and heart for ministry and music will undoubtedly benefit our KCC students.
Eric and his wife, Jalima, have been married for 12 years and have been blessed with 4 children: Moriya (11), Noah (9), Nathan (7), and Mikayla (4). Together, they serve in ministry and are dedicated to making a difference by serving the Kingdom of God with everything in them.
We are confident that Eric will be a strong asset to the KCC community, and we can't wait to see how God works through his ministry here. Please join us in welcoming Eric to KCC!