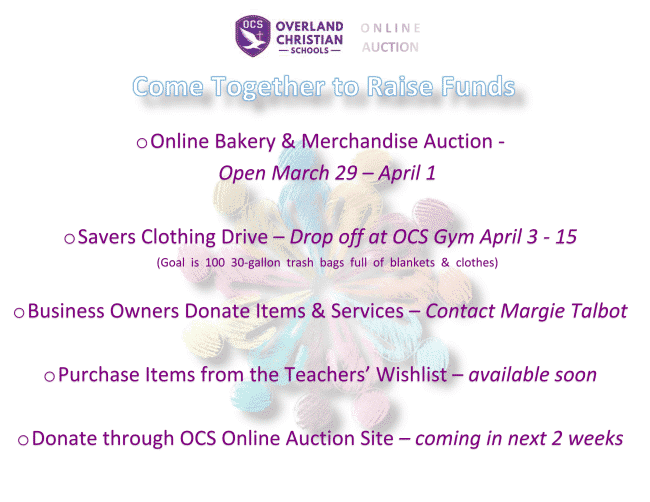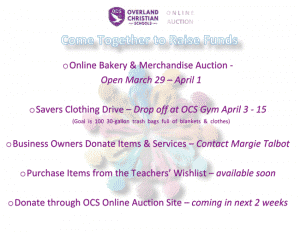 Overland Christian School has hosted the Annual Country Store and Auction for 57 years. This is our biggest fundraiser for the PTF and school. Due to COVID-19, we, unfortunately, had to cancel Country Store this past December. However, our need to raise these funds for our teachers and the school has not changed. After preparing the school and ensuring the safety of all teachers, students, and staff to offer in-person learning the entire year, our humble budget has taken a great hit.
In just a few short weeks, we will host our first online auction fundraiser! We are excited about using this platform as a form of replacing our canceled event. This event will be online, or there will be a mobile app for bidding as well. Please be on the lookout in your email and social media platforms for upcoming information and links.
We are also having a Savers Fun Drive. We will be collecting SOFT GOODS ONLY, just in time for the Spring Cleaning Season!
Please feel free to contact me at margie.talbot@overlandchristian.org if you would like to donate or have any questions.
Thank you for your continued support of Overland Christian School!