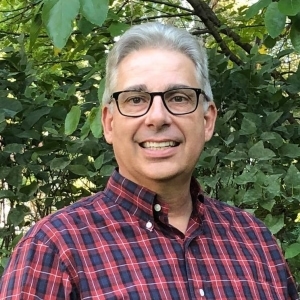 Kansas Christian College is excited to announce a wonderful new addition to the team, Dr. Lou Fortier. As the Admissions Coordinator for Professional and Online Studies, he is responsible for the enrollment of non-traditional students in that program.
Dr. Lou and Michele met and married in their home church in Gainesville, Florida, in 1985. Even before they married, they served the church and have continued to do so through the years.
They have three children, one daughter-in-law, one granddaughter, and a grandson on the way. Their family considers Kansas City and Sydney, Australia, their home. Dr. Lou has led several churches as pastor over the decades and has taught for several schools. Presently, he publishes a daily devotional world-wide through his ministry Grow365. He earned his undergrad degree from Palm Beach Atlantic University and masters and doctoral degrees from Southwestern Baptist Theological Seminary. He also enjoys cooking, four-wheelers, organizing things, skiing, hiking, reading, and biking. His passions include the Bible, preaching, mentoring, archaeology, and teaching.