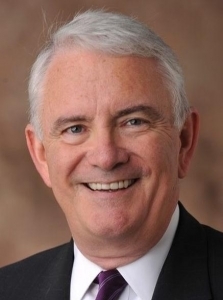 These are exciting and busy days here on the campus at Kansas Christian College!
Our focus has been on being faithful to our mission, pursuing excellence (being the best we can be), and on entrepreneurial creativity (an intentional bias toward 'thinking outside the box' in addressing challenges). Across campus we're working on our institutional self-study, in preparation for our 5-year renewal of the Association for Biblical Higher Education in the Fall, 2021. We're exploring potential new programs and certifications in our online programs, as well as on ground modalities, including interdisciplinary programs.
Together, all of us have the tremendous opportunity to participate with the Lord in higher education, which brings transformation. We understand that God seeks to transform us and our students spiritually, but also in every aspect of our lives.
I'm thrilled to be a part of Kansas Christian College and I'm grateful and energized to share in this ministry! Charles Wesley said it well, when he wrote on the one-year anniversary of his own coming to faith in Christ, "He breaks the power of cancelled sin, He sets the prisoner free, His blood can make the foulest clean, His blood availed for me!"